WOMEN'S SELF DEFENSE PROGRAM

Power – Confidence – Effective Self Defense Skills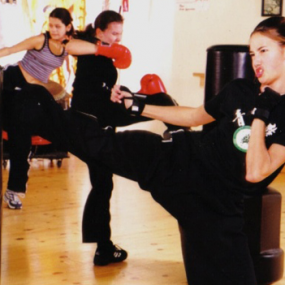 Boot Camp?! Try something more rewarding!
The Women's Only Kung Fu & Self Defense program was developed in 1995.
Don't think that violence, assault or abuse can't happen to you!
Statistics show that Violent Assaults & Sexual Abuse happens in every sector of Society.
Facts about Violence against Women in Canada (follow the link to read more)
Read More
Facts about Violence against Women World Wide
Read More
Fall, Winter and Spring Sessions Available
Class Days & Times: Sundays, 10:30 am - 12:00 noon
Registration Cost: $150 + GST
You may register by:
1) Phone 204-226-5969 for over the phone credit card registration.
2) In person at the school - 2989 Pembina Hwy, during business hours. We accept Cash, Cheque or Credit Card.
Call - (204) 226-5969

and start today!